Certification of properties
Pandox certifies its properties to BREEAM, which is an established standard in Europe for green properties. The certification process involves assessment and a scoring system in the following areas: Energy, Transport, Water, Materials, Pollution, Health and Wellbeing, Land Use & Ecology, Management.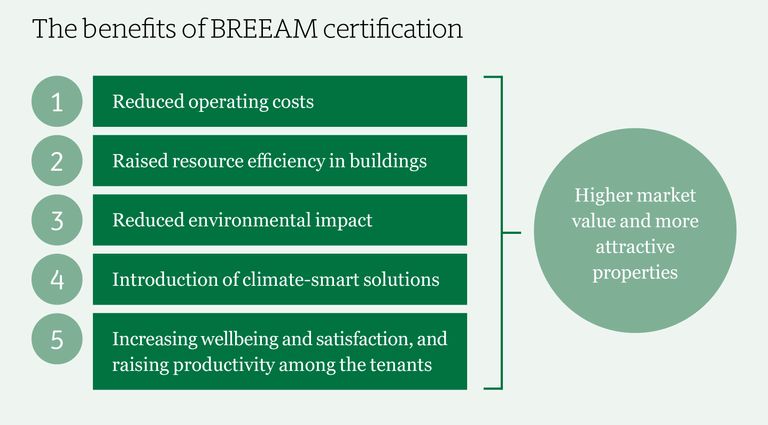 The objective is for all 20 properties operated by Pandox to be certified no later than 2030. Pandox's aim is to achieve BREEAM In-Use at the Very Good level. At the end of 2022, 12 Pandox-operated properties were certified. The properties are located in Germany, Belgium, Finland and the UK.
Certification of Pandox properties in Property Management that are leased to other hotel operators is also an important area of focus. One property is in the process of being certified to BREEAM. In order for more properties to be certified, however, Pandox and the tenants need to work together and have a shared vision.
To obtain certification it is necessary to upgrade systems and technical installations etc., but a significant commitment is also needed from the tenant's employees. Various routines must also be integrated into the hotel operator's day-to-day schedules and maintenance plans. At this time, this is outside existing lease structures and it is therefore important for the tenants to see BREEAM certification as a business opportunity for them as well.