Cautious optimism
The hotel market's recovery in 2022 was both faster and stronger than we had dared to hope for when the year began. After a weak start due to pandemic restrictions, demand picked up significantly once they were lifted. Now, three quarters later, RevPAR in Pandox's portfolio is largely back to levels before the pandemic (nominally), the difference being that average prices are higher, and occupancy is slightly lower. We can once again see proof of the hotel market's ability to overcome difficult crises
9 februari 2023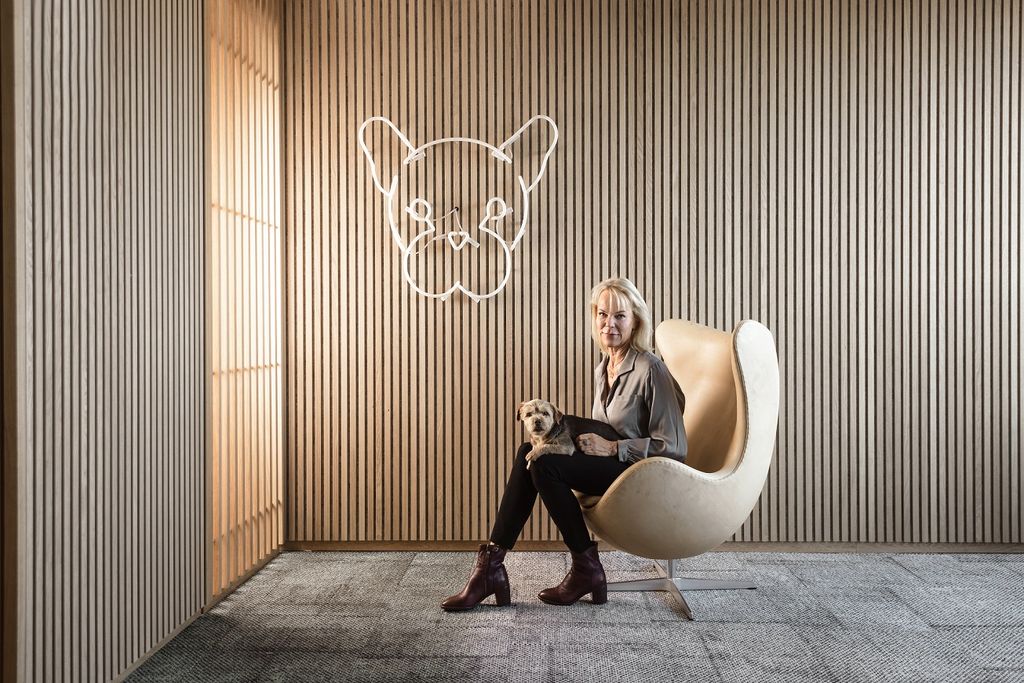 For Pandox, the hotel market's strong recovery resulted in a significant improvement in earnings – for both the full year and the fourth quarter. For comparable units, net sales and total net operating income increased by 66 and 58 percent respectively in 2022 compared with 2021. For the fourth quarter the increase was 54 and 44 percent respectively. Adjusted for government grants, our total net operating income in 2022 was only slightly lower than in 2019.
Higher property valuation despite increasing yield requirement
Uncertainty regarding interest rates has resulted in higher financing costs, and this has also created a degree of upward pressure on the yield requirement in the hotel property market. But the combination of the higher starting level for the yield requirement and increased cash flows has up to now limited any negative effect on value for Pandox.
Normalisation of the hotel market was reflected during the year in higher valuations for our properties. This was due to a higher expected cash flow with sustained higher average prices, which outweighed increased yield requirements. For the whole property portfolio, the average yield requirement increased by 0.14 percentage points to 5.74 percent at the end of 2022 compared with the same date in 2021. Measured from the end of 2019, before the pandemic, the average yield requirement increased by 0.18 percentage points.
It is worth emphasising that Pandox's only financing is through banks and that we have a good dialogue with our lenders on future refinancing. Higher market interest rates will, however, cause a further increase in Pandox's interest costs in 2023.
Leveraging acquisition and divestment opportunities
Turbulence in the property market has created business opportunities for Pandox. We have chosen to take advantage of these through the acquisition of NH Brussels Louise in Belgium and DoubleTree by Hilton Bath in the UK, for a total equivalent to around MSEK 900. For the hotel in Brussels we signed a new lease with Citybox which will take effect in 2024 after renovations are completed. The hotel in the UK is already well-invested and has good potential to take additional market share. We have also freed up capital through the divestment of InterContinental Montreal in Canada (as of 1 Februari 2023), Mora Hotel & Spa in Sweden and Scandic Kajanus in Finland, for a total equivalent to around MSEK 790. We expect to be able to invest these funds in new projects with a higher return.
Further potential in some segments
In 2022 demand was strong throughout the domestic leisure segment and demand in the domestic business segment improved significantly as the year progressed. Some international demand is still absent, however, and there is therefore potential for improvement. This is also the case for larger conferences and trade fairs, which take longer to plan and fill up. The lifting of Covid-19 restrictions in China should also lead to increased travel from China to Europe, particularly in the second half of 2023. This will benefit larger, classic tourist destinations and big cities in particular, but airport hotels by larger airports will also benefit from it.
Cautious optimism about 2023
Due to Pandox's size, the data, insights and our dedicated employees who are driven by the desire to create value for both Pandox and its partners, we hold a strong position in the hotel property market. Having predominantly variable revenue, which normally provides protection against increased operating expenses and higher interest rates, means that we have an attractive business model. In addition, our sound financial position and strong cash flow afford us the freedom to seize opportunities in investments and acquisitions. We also are open to selling hotel properties if the price is right and, in doing so, free up additional capital which we can reinvest in new projects with higher value-creation potential.
We are cautiously optimistic about the hotel market in 2023 based on external expectations of a recession that is less severe than was feared and of potential economic growth again as soon as 2024. There is still recovery potential in business and international travel. The main risk is the continuing direct and indirect effects of the war in Ukraine.
Based on the recovery in the hotel market and Pandox's strong cash flows and stable financial position, the Board of Directors is proposing a dividend of SEK 2.50 per share, equivalent to approximately MSEK 460.