Materiality analysis
Pandox's sustainability strategy is based on integrating sustainability into the business model, catering to stakeholder expectations while laying the foundation for sustainable growth. Feedback from Pandox's stakeholders on the Company's sustainability work is important in determining how the Company sets its priorities internally and which improvement measures to implement.
In autumn 2021 a stakeholder dialogue was carried out to determine whether there have been any changes in the stakeholders' expectations and requirements since the previous analysis completed in 2018.
Based on this Pandox performed a new materiality analysis to evaluate Pandox's positive and negative impact on the surrounding communities throughout
the value chain from an economic, environmental and social perspective.
The results are presented in the matrix below and will form the basis for Pandox's reporting in 2022 and onwards.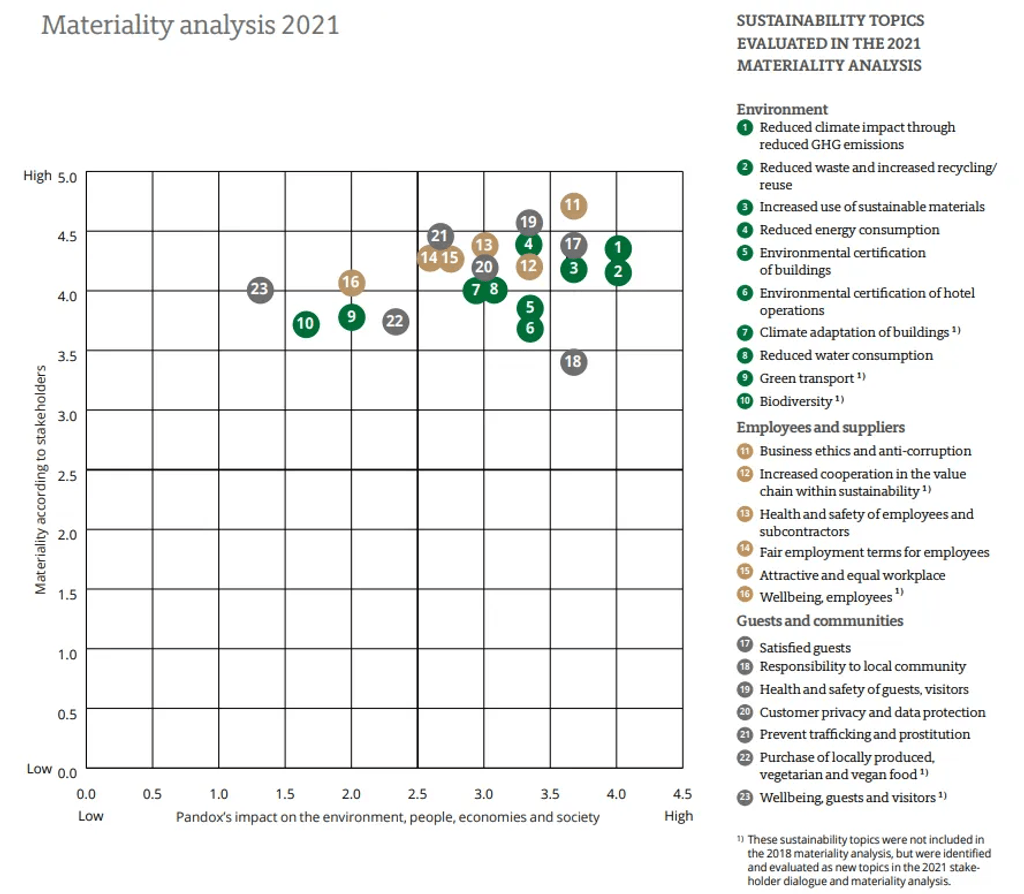 The materiality analysis 2021 shows that Business ethics and anti-corruption and Reduced climate impact through reduced GHG emissions has high impact on stakeholders' decisions as well as Pandox impact on the surrounding society.