RevPAR
RevPAR (revenue per available room) is a key indicator in the hotel industry and an important measure for Pandox. RevPAR is a measure of a hotel's – or in aggregate form, a market's – earnings capacity and describes how well it has succeeded in filling its rooms (demand) and at what price (willingness to pay).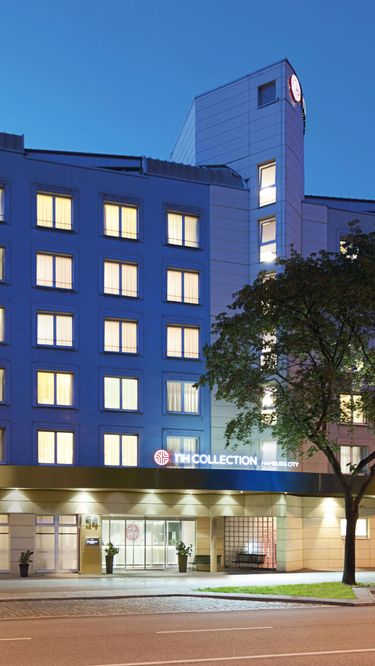 RevPAR varies with economic activity and demand from various subsegments of the travel market as well as structural factors such as country, city, location, transportation, product type and supply in the hotel market. In addition there are various strong market trends that support the hotel market, such as people spending more money on experiences and wanting to travel more often.
Daily monitoring and analysis
RevPAR is part of Pandox's business monitoring process. In the Property Management business segment RevPAR is monitored on an ongoing basis, while in the Operator Activities segment it is monitored daily as part of the work carried out by the hotels and the Pandox Revenue Management Centre in Brussels.
The capacity and performance of the individual operator makes a big difference. Based on systematic business analysis, Pandox discusses various possibilities for supporting the operator in its efforts to develop and refine the hotel products in order to increase profitability for the operator and rental income for Pandox.
Markets vary in nature
Pandox is active in hotel markets that vary in nature and circumstances. This is reflected in RevPAR and thus determines what kind of hotel investments can be profitably made. The higher the RevPAR, the more scope there is for Pandox to make investments that add value. International destinations such as London and Amsterdam have a high proportion of international demand and good demand in all subsegments. Regional cities such as Stockholm, Copenhagen, Manchester, Cologne and Hamburg have a smaller international element, but generally good demand from all subsegments. Domestic cities such as Leeds, Linköping and Kuopio are more dependent on domestic demand and individual subsegments. However, these generally experience stable development over time and are less dependent on major global events.
Overall, Pandox has a clear demand balance in its portfolio with a good spread of risk between different types of markets, countries and destinations.
How RevPAR works
If the average room price is SEK 1,000 and the occupancy rate is 70 percent, then RevPAR is SEK 700 (1,000 x 0.70 = 700). A hotel with 200 rooms thus has annual room revenue of SEK 51,100,000 (700 x 200 x 365). In addition there is generally other revenue such as from food, beverages and conferences, which by definition is not included in the term RevPAR.
From RevPAR to rental income
If the rent in the above case is paid at 35 percent of room revenue, then the rental income for Pandox is SEK 17,885,000 (51,100,000 x 0.35). In addition, there will normally be other income that in certain cases may be substantial.

This means that Pandox's actual rent growth may be either higher or lower than RevPAR growth in the market.