Sustainability risks
Pandox is of the opinion that well-managed sustainability risks can become tomorrow's competitive advantages. Pandox works continually to identify, evaluate and manage sustainability risk as part of the Company's overall risk management process.
Environmental risks
Pandox aims to reduce environmental risks through increased resource efficiency. Within three years of being acquired or reclassified, all of the hotels within Operator Activities are to have Green Key certification – unless they already have another environmental certification.
Pandox has initiated a project for BREEAM certification of selected properties in Operator Activities. The Company has also started a dialogue with its largest tenants on green leases.
Although Pandox does not operate in areas where there is a high risk of extreme weather, the Company is affected by climate change. Warmer weather and reduced precipitation could lead to low groundwater levels in the future, which could in turn result in a water shortage and higher water costs. Climate change could also lead to changed travel patterns. Less international travel could present a risk for Pandox, while increased regional travel can present new commercial opportunities.
Employees
One of Pandox's main risk factors is dissatisfied employees having a negative impact on the Company and the hotel guests. In the hotel industry, the experience of every individual guest is very important and the Company is therefore dependent on having satisfied and motivated employees. Pandox therefore takes active steps to improve working conditions and ensure that the employees are happy and motivated in their work.
The ability to attract, develop and retain talent is a critical success factor. Pandox's improvement measures are focused on promoting employee health and minimising the risk of workplace accidents. Pandox regularly schedules performance and career development reviews to promote employee growth as well as Pandox's development as an employer. Read more about Pandox as an attractive employer.
Corruption
Pandox has zero tolerance for corruption. The Company invests and develops its hotel properties on an ongoing basis and purchases both services and materials from the construction industry, which is a high-risk industry from a corruption prospective. There are also general risks associated with purchasing goods and services, and for this reason Pandox has provided anti-corruption training for the executive management team and key individuals. Anti-corruption is also part of Pandox's Group-wide digital training.
Pandox has also produced guidelines that are set out in the Code of Conduct for employees and in internal control procedures, such as two signatures when signing contracts.
Whistleblower
The Company also has an external and independent whistleblower system for reporting irregularities. It is open to both external parties and the Company's employees.
Occupational Health and Safety
Within the hotel industry there are risks relating to hotel safety, such as the risk of fire and other accidents involving employees and guests. Pandox complies with relevant laws and applies fire safety measures at all hotels. Emergency preparedness plans, regular training and safety policies are in place to prevent and limit accidents and incidents.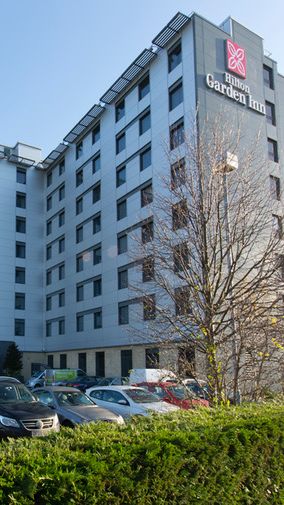 Human rights
Shortcomings in the supply chain can result in infringement of human rights. In 2021 an inventory was made of the level of training in human rights, with a particular focus on human trafficking and prostitution, at the hotels in Pandox's Operator Activities segment. The majority of the hotels provide regular courses that maintain a very high standard and are usually produced by established organisations in the area.
Pandox has also published a Modern Slavery Act statement in which the Company strongly opposes all forms of exploitation, servitude and child labour.
Data security
It is important to protect the guests' and employees' personal data and privacy. Pandox uses technical and organisational protective measures, such as firewalls and password-protected systems. To minimise the risk of a data breach, local training is provided at all hotels and there is also mandatory Group-wide digital training.