Water consumption

Pandox uses the municipal water system in all hotels. Water consumption in the hotels is affected by the amount of showering, dishwashing, cleaning, laundering and flushing that takes place, which in turn is impacted by hotel occupancy. Reducing water use is therefore a significant sustainability topic as Pandox's operations have a direct impact on usage.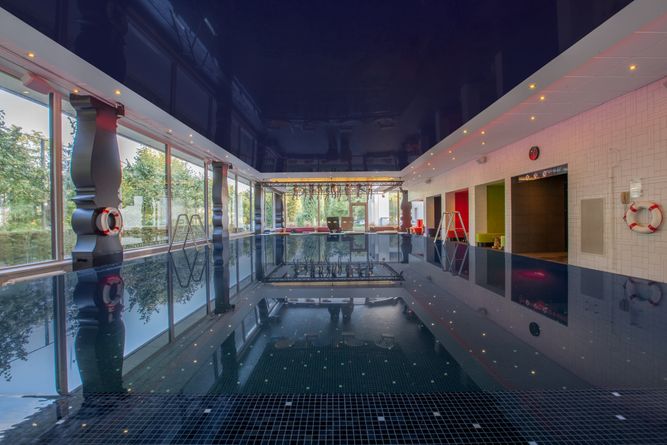 Pandox is aiming to reduce water consumption by installing water-saving equipment, for example in bathrooms and kitchens, and changing employee and guest behaviour around water consumption. Today the majority of the hotels in Operator Activities are involving their guests in this effort by informing them of the hotel's ambition to reduce water consumption. This is being done by, for example, involving them in making choices that reduce water use such as taking shorter showers and not requiring towels and sheets to be replaced daily.
In 2022 Pandox continued implementing a metering system for water consumption at hotels in Operator Activities. Thanks to the submeters that have been installed, alarms have detected water leaks. This has enabled steps to be taken immediately. Water leaks were discovered at 16 of the hotels during the year. Water leaks have occurred in, for example, pipes, toilets and washbasins. The system has also detected showers and taps that guests have left on. Estimated savings thanks to the water leakage system are in the range of 2,500– 7,500 cubic metres for 2022. The measures have resulted in a reduction in water use per guest night from 304 l/guest night to 215 l/guest night at Pandox-operated hotels. This was achieved at the same time as the number of guest nights increased by 125 percent in 2022 compared with 2021.
In Property Management too Pandox is installing more submeters in the buildings so that the operators can more quickly identify and remedy any leaks.
The water used in the hotels goes to municipal wastewater and treatment plants. Some hotels also have a collection tank for grey water in the hotel. There is potential here for heat recycling before it continues on to the wastewater system. Chemicals used in laundries and hotel cleaning have the largest impact on the quality of the grey water. Pandox is aiming to phase out harmful chemicals in these processes and switch to more eco-friendly alternatives that have a positive effect on the water quality.