Renewable energy
Pandox long-term goal is to increase the use of renewable energy sources, which is part of the Company's ambition to offer green properties. One part of that can be to install solar panels so the hotel can produce its own electricity.
During 2020, 77 (87) procent of the 114 (95) hotels had renewable electricity, from for example wind or water power. In Property management it was 76 (89) procent. Data collection compriced more hotels 2020 than 2019 and many of the added hotels does not have renewable electricity.
In Operator Activities the percentage for renewable energy was 85 (80) percent. Holiday Inn Lübeck converted to green electricity during the year. Radisson Blu Glasgow also signed a green electricity contract that will go into effect in the first quarter of 2021. Pandox also acquired four hotels without green electricity contracts in 2019. Two of the hotels converted to green electricity in 2020 and two have signed contracts that starts in Q1 2021. As of the date of publication of the Annual Report 90 percent of properties in Operator Activities were using green electricity. In some hotels Pandox has no influence over the choice of energy source. This is the case for Hilton Garden Inn London Heathrow Airport, where the building is not connected to the national grid but instead obtains electricity via Heathrow Airport.
SOLAR POWER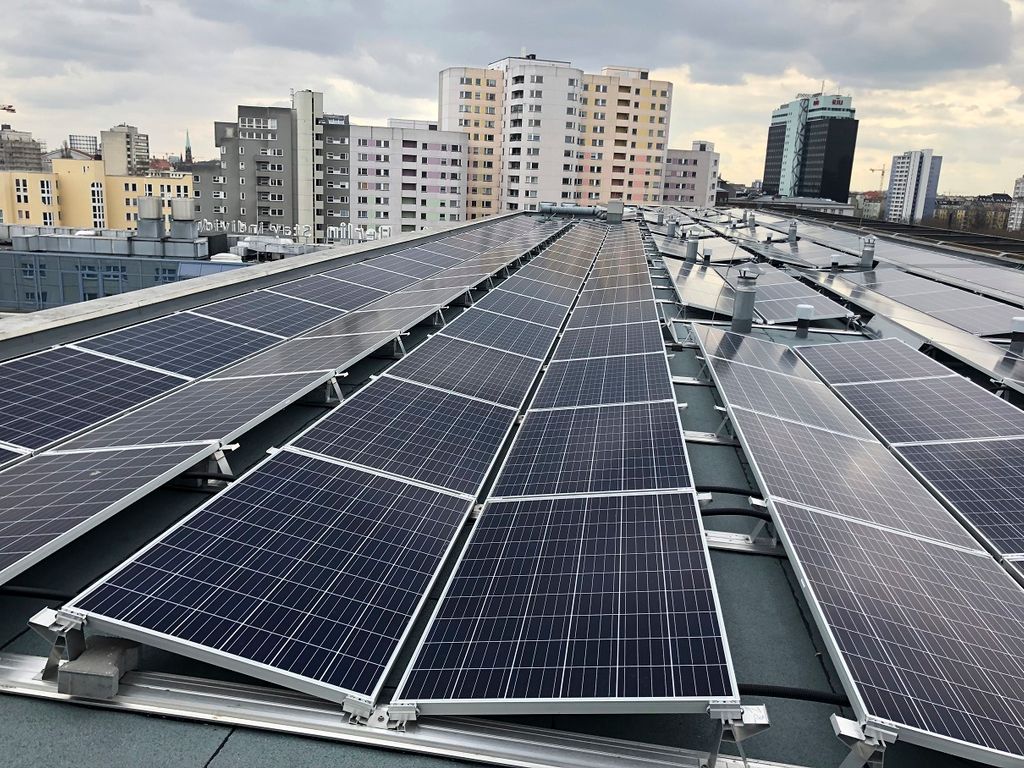 When the conditions are good, Pandox installs solar panels or solar heating units on the roof of buildings in the Company's Operator Activities segment. This is often done in connection with a planned renovation of the roof and building. However, not all buildings are suitable for solar panels due to the pitch of the roof, access to solar radiation etc. The goal is for 30 percent of the hotels in Pandox's Operator Activities segment to have solar panels on their roofs no later than 2023. Solar panels will be installed at the Hilton Brussels Grand Place, Holiday Inn Lübeck and Hilton Garden Inn London Heathrow Airport.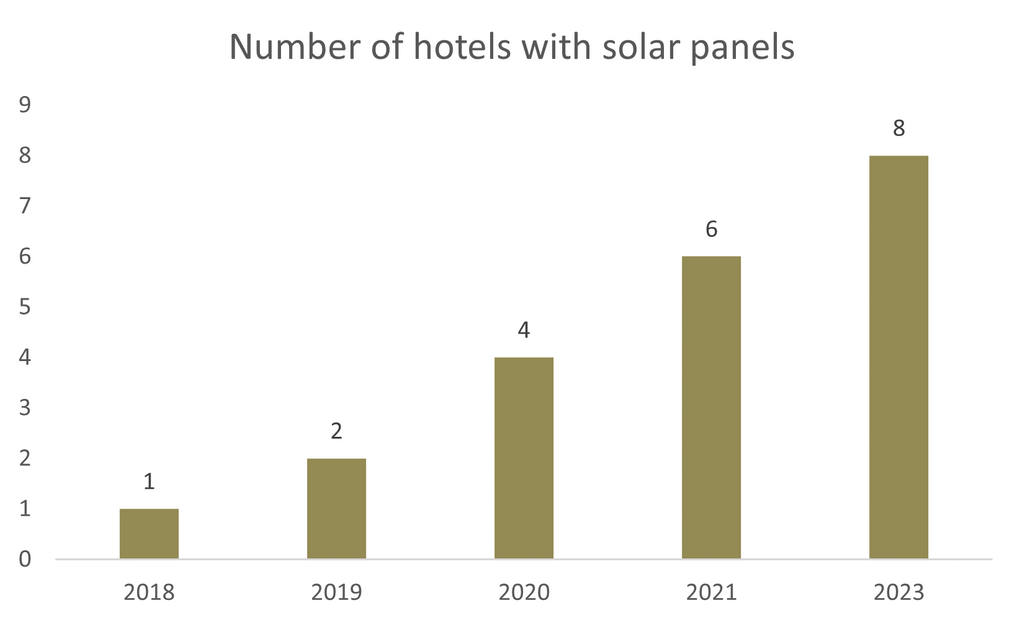 REDUCED GHG EMISSIONS
For Pandox it is important to learn more about GHG emissions happening upstream in the value chain and that the Company is indirectly responsible for. A first step in this process was the implementation of a, so-called, spend analysis of supplier ledgers for 2020. The Company's most significant Scope 3 emissions upstream in the value chain come from purchased goods, materials and services (mainly in connection with remodelling properties). Pandox is aiming to refine its analysis of emissions in Scope 3 in the years ahead. Downstream in the value chain there are
emissions from tenants operating hotels, which is the largest emissions category. In 2020 Pandox managed to gather emissions data in Scope 3 from more tenants than in previous years, but the process is continuing in order to include all of them and to increase awareness of the issue among tenants.

Business travel is business critical for Pandox in order to develop its properties, analyse market trends and monitor the competition. Pandox has travel instructions in the handbook for head office employees encouraging them to choose alternatives to air travel when it is feasible. Pandox also uses digital meeting services such as Zoom and Teams to increase the number of digital meetings. In 2020 the number of kilometres flown decreased by 65 percent and train journeys by 25 percent, mainly due to travel restrictions in the wake of Covid-19. The Company's total carbon offsets amounted to 35 (97) metric tons of CO₂e emissions through a solar energy project in India. The project has Gold Standard certification.