Inclusive local communities
Hotels play a vital role in the local community. Hotels create jobs, experiences and a place to stay, but they also make a positive contribution to development in society and to safe and vibrant city centres.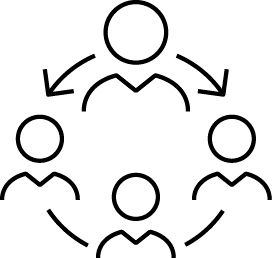 Pandox's targets and results in the inclusive local communities focus area

Hotels have a significant role to play in the local community by providing a place to stay for the night, experiences and meetingplaces, and as employers and purchasers of local products and services. Hotels are also a vital part of the tourism industry as they generate income for the government at the national and municipals levels and for the local community.
By working closely with the local community and employing people who live in the area, hotels can also contribute in a positive way to social sustainability. Just over half of Pandox's employees live within a 10 kilometre radius of the hotel where they work, and 4 percent of the employees live in socioeconomically vulnerable areas.