Enbacksskolan
Pandox is working closely with Enbacksskolan in Tensta, a school in a socioeconomically vulnerable area outside Stockholm. The purpose is to broaden the students' network of contacts in the
job market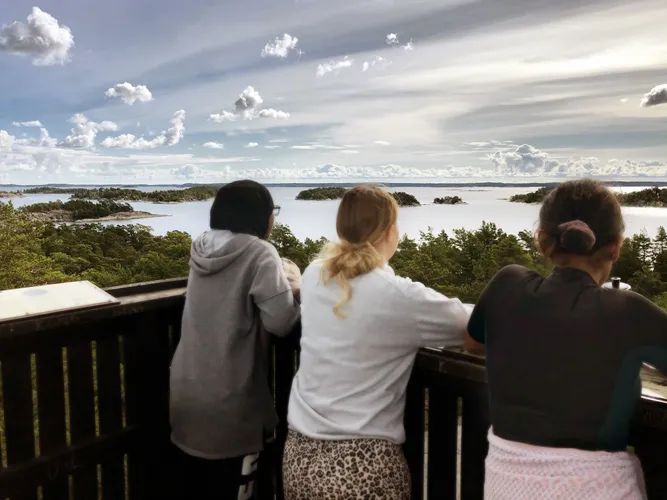 The purpose with the collaboration is to broaden the students' network of contacts in the job market and to lower entry barriers in society by facilitating integration through, for example, workplace visits and practical workplace experience. Unfortunately this initiative had to be postponed due to Covid-19 restrictions.
The podcast studio at Enbacksskolan, which was created by Pandox and the school two years ago, won the international Quality Innovation Award in 2020 in the Innovation in the Education Sector category. Various organisations in society and experts on different topics that students and parents do not normally come into contact with, are interviewed in podcast format. This gives students the opportunity to turn sociology theory in the classroom into a practical exercise. The podcast format acts as a channel to increase interaction and the students' awareness, knowledge and community engagement. This initiative also led to a partnership with the Järva news agency.

Pandox also wants to offer the students leisure activities outside their neighbourhood, which many of them seldom leave. This provides them with a safe and enjoyable way to experience other parts of Stockholm with surrounding areas. Through this initiative Enbacksskolan was able to arrange a trip to Romme so that students in grade 7 to 9 could learn to ski in the winter season. Bus trips were arranged to various bathing spots and theme parks during the summer break, as many students have parents who cannot afford a holiday. Students in grade 8 and 9 went to a camp in the Björnö nature reserve in August where they camped for two nights. Many of these students had not spent time in nature before and the experience encompassed a range of subjects such as biology, physical education and science. According to the students, this trip was the highlight of their year.