Enbacksskolan
Pandox is working closely with Enbacksskolan in Tensta, a school lin a socioeconomically vulnerable area outside Stockholm. The purpose is to broaden the students' network of contacts in thejob market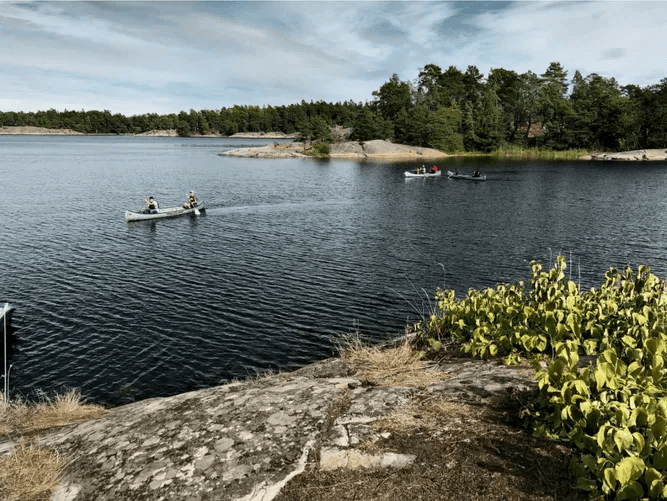 For four years now Pandox has been working closely with Enbacksskolan in Tensta, a school in a socioeconomically vulnerable area outside Stockholm. The purpose is to broaden the students' network of contacts in the job market and to lower entry barriers in society and thereby
facilitate integration. Among the ways this is being done is through field trips and internships.
Due to Covid-19 restrictions and significant uncertainty about restrictions in the future, the school cancelled its internship programme in 2021. However, Pandox was able to help Enbacksskolan with study days during the year. Representatives from Scandic Star in Sollentuna and Attendo visited the students in years 7–9 at the school during the first quarter. In the fourth quarter, students in year 8 were invited on a field trip to Scandic Star in Sollentuna, where they gained an insight into the job opportunities that exist in the hotel industry. At Scandic Star they were
also able to try out various cleaning, restaurant and caretaking dutie.
Covid-19 hit many of the students at Enbacksskolan particularly hard, with more unemployed parents and more children in day care centres during the summer holidays. Pandox therefore provided support in the form of bus trips to places to swim, entry fees and lunch at Eskilstuna Zoo, guided tours in Stockholm on the amphibious Ocean Bus and entry into Sky Park in Vaxholm.
In addition, 55 students in years 8 and 9 attended a camp in the Björnö nature reserve in August where they were able to try camping. Many of the students had never been out in nature before and, according to the students, this was the highlight of their year. The experience covered many school subjects such as natural sciences and sport. The activities also allowed them to visit new places away from where they lived.