Partnerships
Pandox has one of the hotel industry's strongest networks of business partners and brands. This is the result of long-term efforts based on deep hotel knowledge. The choice of business partner and brand is important for value creation.
Note: The logos are the property of the respective brand owners.
Deep, broad and long-term partnerships
Crucial to Pandox's success are the partnerships the Company has with its tenants, which consist of just over 30 hotel operators and hotel brands that vary in nature and geographical reach in 15 countries and 90 cities. They include global brands such as Hilton, regional brands such as Scandic and local independent brands such as Park Centraal Amsterdam.
Pandox is diversifying its hotel property portfolio through its presence in domestic, regional and international markets, and in terms of hotel type and business mix. Pandox's large full-service hotels in good locations attract all types of demand. Pandox's largest demand segment has historically been business travellers and conferences, but the percentage of leisure travellers has increased significantly in recent years. This is the result of a global increase in leisure travel, but also of joint development – in cooperation with tenants – of new hotel products with a more attractive leisure profile.
During the pandemic, domestic leisure travel has been the primary driver of the periodic hotel market recovery.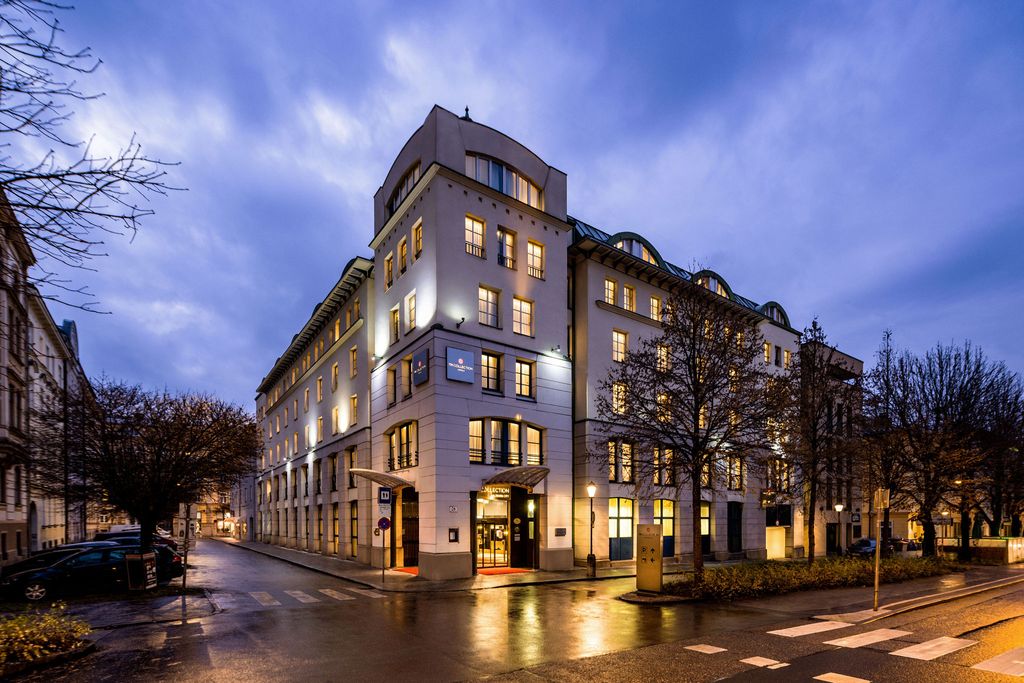 Productivity and profitability always in focus
It is important to Pandox that its tenants are hotel operators with good commercial understanding and a strong focus on productivity. Productivity creates profitability, which in turn provides the resources for new investments in the hotel product.

Different brands, different promises
While the number of brand owners in the hotel market has decreased, the number of hotel brands has increased. One reason is the strong growth in online travel agencies (OTAs), which has driven increased diversity on the supply side. The majority of hotel bookings in the world are now made digitally, and the percentage continues to rise. Digitalisation is creating significant opportunities for Pandox as a hotel property owner. An increased range of brands and low barriers for Pandox to create and distribute independent hotel products digitally provides the Company with unique opportunities to give newly acquired hotel properties and/or those recently taken over the right identity and position.
The relevance and power of the different brands depends on the submarket. Scandic and Nordic Choice, which have brands including Clarion and Quality, are leading actors in the regional hotel market in the Nordics. Leonardo is a similar example in the UK. However, none of these brands holds the same attraction for international business travellers and conferences as Hilton or Radisson. For a hotel property owner like Pandox it is important to understand which brands work where, which type of demand they attract in their respective submarkets and how to position the hotel in order to be as profitable as possible.
Independent brands are sometimes better
Sometimes a situation arises in which it is better for Pandox to create its own independent hotel brand. The reasons may be that the current brand does not send the right signals to the market, that it is too expensive relative to the demand that the brand generates or that it is otherwise not suitable for the particular market or hotel. A strategy of independence is particularly relevant when a substantial change in the hotel product is necessary, for example when acquiring an underperforming hotel or taking over after an expired lease. In such situations it is generally simpler and more effective to change both the product and organisational structure under an independent brand. There is a greater degree of freedom and the return is often higher.
Some examples of hotels that have undergone such a change are:
• Motel One Copenhagen (from First Hotels)
• Urban House Copenhagen (from Omena)
• Scandic Lillehammer (from Radisson Blu)
• Scandic Kista (from Mr Chip)
• nhow Brussels Bloom (from Mercure)
• The Hotel Brussels (from Hilton)
• Hotel Berlin, Berlin (from Clarion)
• Hotel Hubert (from Scandic)
• Hotel Mayfair (from First Hotel)
Leases have been signed for the first five of these hotels with new tenants following their repositioning and other active measures within hotel operations.