Welcome to Pandox DoubleTree by Hilton Brussels City!
Following an extensive renovation and change of brand from Crowne Plaza Brussels – Le Palace, DoubleTree by Hilton Brussels City now has opened its doors.
September 09, 2021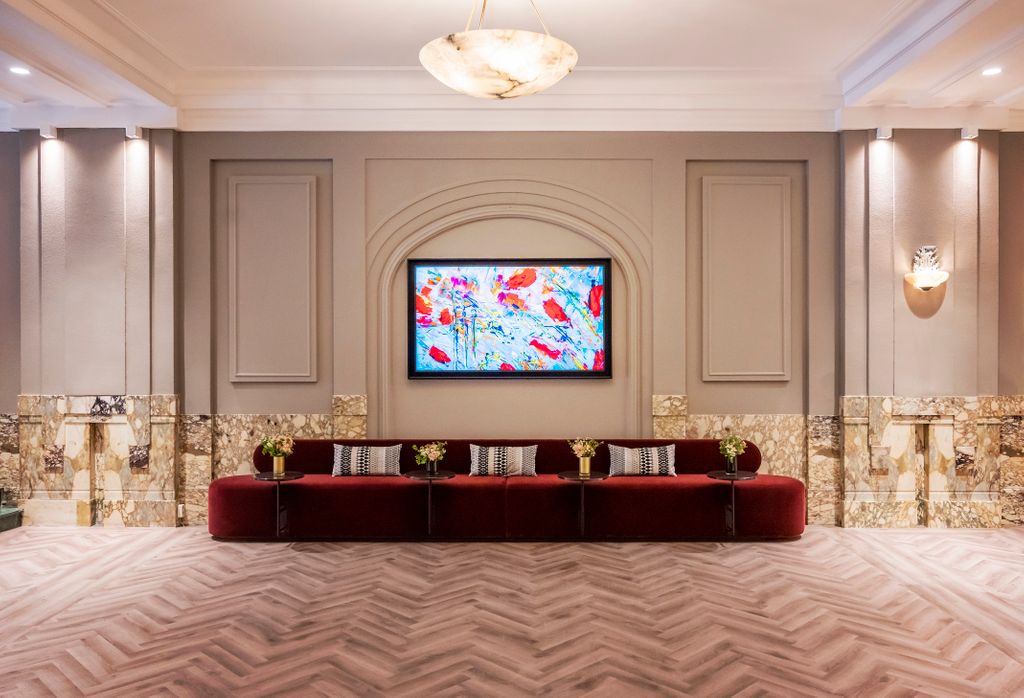 DoubleTree by Hilton Brussels City is an eight-story hotel, located just minutes from Brussels Grand Place and all main attractions of the city. The hotel property was built already in 1910 and is an art déco landmark in Brussels. It has been owned and managed by Pandox since 2003.
The fully renovated and refurbished hotel features 354 rooms and suites, 17 conference rooms, covering an overall area of no less than 2,000 m², a fitness and sauna as well as a self-service shop by Wundermart.
DoubleTree by Hilton Brussels City is located just a stone throw away from Gare du Nord, with a direct train line to Brussels International Airport. On one side of the hotel you will find the Botanic Park with its blooming vegetation, an oasis full of native and exotic trees, along with garden roses. On the other, Place Rogier, with over 44,000 m² of office space, Brussels' pedestrianised shopping streets, quirky brasseries and bars, with easy access to the European Institutions and the city's Northern business district.
"Extensively refurbished by Swedish design studio Doos Architects, the hotel's public areas feature stylised artwork, Art Déco-era chevrons and 'pops' of gold, orange and black in homage to its colourful history and which reveal the spirit of the place." said Charles Boelen, General Manager of DoubleTree by Hilton Brussels City.
"The 354 rooms and suites were refurbished on both a technical and aesthetical level, by Bergman Design House of London, establishing simultaneously an authentic and modern vibe with bold, playful design details. Historic inspiration, contemporary style: a few references to Art Deco and its distinctive curves are sneaked here and there, whilst adding a fair touch of modernity."
For more information about the hotel, read here.