"My strangest travel memory? Travelling by train through the countryside in Romania and Egypt"
Hugo Åström has been working as a Management Trainee at Pandox for one year. It's a new position at Pandox where the main purpose is to learn and develop knowledge within the area of hotels and properties. In this article, Hugo shares his experiences from the role, the best things about Pandox, and bizarre travel memories from his youth.
January 28, 2021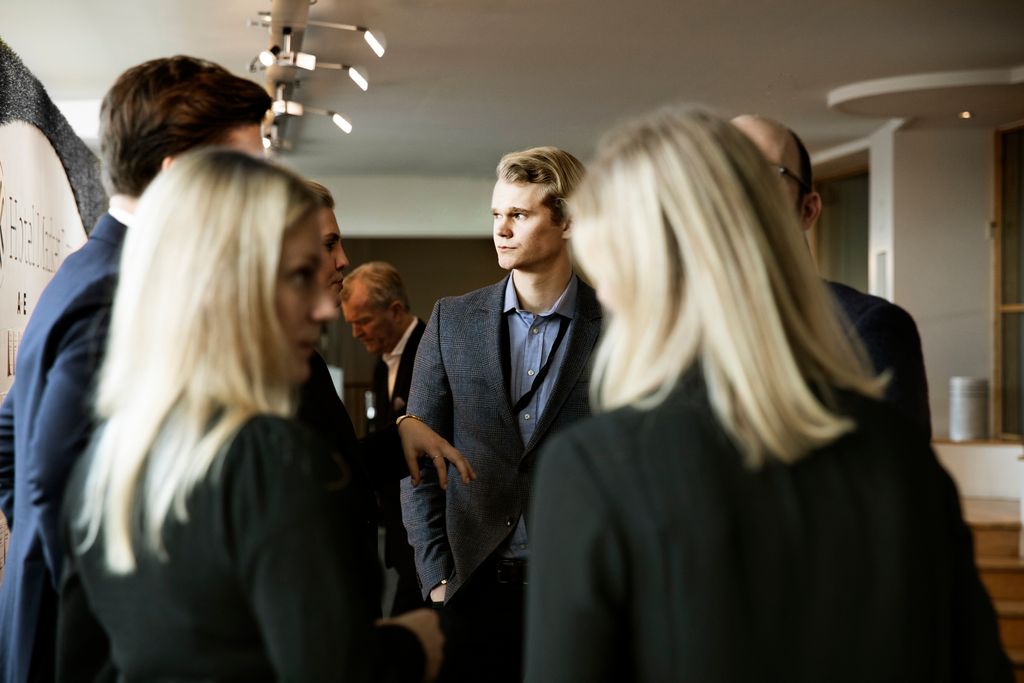 What role do you have at Pandox and what do you do?
- I have been working as a Management Trainee since February of 2020. It is a new position at Pandox where the main purpose is to learn and develop knowledge within the area of hotels and properties. This in turn will prepare me and further my ambition to gain a more permanent position within the company. My trainee period is two years, and it includes everything from working with the operational part of hotels to real estate matters, investments, and business processes. Right now, I work with the international portfolio.

What is the best thing about your job?
- The best thing, without a doubt, is that I as a Management Trainee can work with everything and everyone at Pandox. I can, within reasonable limits, ask almost anyone anything, participate in meaningful discussions, attend meetings and work on projects that further my ability to contribute. The limitations are few and the possibilities endless. Pandox, with its large network of hotels in Europe, is a fantastic employer for me who wants to know the hotel industry inside out.

How do you handle the biggest challenges in your role?
- Hopefully with great interest, devotion, and humility. A difficult question, but I strive to read, listen to my co-workers, and contribute with ideas of my own. A major challenge does not relate to work itself, but rather to the fact that I, as a newly graduated 24-year-old Master student, am expected to work with professionals on a daily basis, people who - even before I was born - have been successful in the hotel industry and working life in general.
When something is extra demanding, I think back to the times when my dad and I played football together. We often went practicing on our own and when I saw him remove the plastic cones from the bag, I felt completely drained of energy. My dad noticed my disappointment and said that if everyone thought that it was fun to train technique, everyone would be like Maradona. It's when something is hard and painful that it matters the most. That kind of attitude still pushes me on today.
What do you like most about working here?
- The culture, the pace, and the variety of tasks. I have many generous and talented colleagues whom I learn from and that certainly gives me energy and joy.

How would you describe your time at Pandox?
- Eventful to say the least, and definitely interesting. I started at Pandox in February of 2020 and a few weeks later the coronavirus hit us and changed the world and (in particular) our industry in a dramatic way.
In 2021, I moved back home to Stockholm from Copenhagen, where I mainly worked with Hotel Twentyseven and Hotel Mayfair. Due to First Hotels bankruptcy Pandox took over operations and since then there has been plenty of work getting both hotels back to where we want them to be. The atmosphere in Copenhagen has slowly but steadily changed from gloomy to hopeful and the renovation of Hotel Twentyseven is going according to plan. It is a hotel that I think will elevate the hotel market even further and is guaranteed to be something to count on in future Copenhagen.
I am home again in Stockholm and apart from the irritation related to snow in my shoes, the tempo at the office is inspiring to return to. If the mood was hopeful in Copenhagen, it is full speed ahead at the head office; we have just completed a digital kick-off and we have an exciting year with new possibilities ahead of us.

Favorite hotel
As a child, I often visited my grandparents in Helsingborg in Sweden. We used to have coffee at the Grand Hotel (owned by Pandox) and it is a beautiful hotel with history and traditions, yet still modern and high on coziness.
When a hotel restaurant has delicious food (or preferably even a Michelin star) I am satisfied. Schloss Elmau in Germany has two of the latter. I stayed at that hotel for a week a few years ago and it's truly a paradise feature, located between the valleys and sloping hills of southern Germany.
Favorite destination
I have been to some very strange and sometimes downright unpleasant places with my family. I have travelled by bus through the deserts of the West Bank in the Middle East, visited abandoned mining and industrial areas in Germany and traveled by train in the countryside's of Romania and Egypt.
When I traveled with my family as a kid, the travel had to have a purpose. It was key that my siblings and I were able to learn something, experience new settings and gain fresh perspectives on life. Unfortunately, none of the earlier mentioned destinations became a favorite and I can honestly say that I will probably avoid them in the future.
My most enjoyable trip so far must be when I moved to Bondi in Australia and lived there for a few months. When I travel now, I do it to enjoy new places, relax and hang out with friends. Incidently, I would love to revisit Australia.