Profitable acquisitions drive Pandox forward
Acquisitions are an important part of Pandox's growth strategy. 27 years after being founded and after hundreds of acquisitions in 15 countries, the Company has built up a solid acquisition process that lays the foundations for continued profitable growth. Behind this success lies sound knowledge of the hotel industry, a broad network and a clear plan for creating value in each acquisition. Jacob Rasin has worked at Pandox since 2011 and is today Vice President Transactions. Here he tells us more about how the Company sees acquisitions and value creation
Jacob, what has changed in the hotel transaction market since the pandemic?
Depending on how you look at it, you could either say that a lot has changed or not much.
During the pandemic the future was highly uncertain, which resulted in a historically low
level of activity in the transaction market. At the same time, in recent years a situation has
been created that I usually refer to as "deep pockets but short arms" – large amounts of capital have been built up in the sector but have not been invested due to continued great uncertainty, now mainly because of higher interest rates and a cooler financing climate.

What trends are you seeing just now among hotels and hotel properties?
The hotel industry has been structurally improved in an incredible way as a result of Covid. Getting through a situation in which guests disappeared overnight and were gone for 18 months is an extreme challenge.
I think that Covid made most hotel companies humble and prepared to tackle drastic changes, which is good now when the hotel industry is facing new challenges.
Certain trends we are seeing are particularly advantageous as far as Pandox is concerned. Not only has proper knowledge of the hotel industry become increasingly important, but also the revenue-based rent model – which is more adaptable and flexible – has gained in popularity at the expense of the fixed rent model, which for various reasons is becoming less relevant.

What are Pandox's thoughts on the transaction market in the coming years?
In view of the great upheaval in the financing markets over the past year, it's going to be really exciting to follow developments in the years ahead. One theory we have is that it will become clear that hotel industrialists like Pandox will want to be more active and make acquisitions, while property investors that are not hotel specialists will be more reticent.

What role does Pandox want to play in this development?
Pandox's expertise is and always has been in hotels and hotel properties. The knowledge base we have built up over the years gives us a strong platform from which to find and make good investments even in an uncertain world. The developments and uncertainty during the past year remind me very much of Brexit and the important role that this played in Pandox being able to really establish itself in the UK in 2017.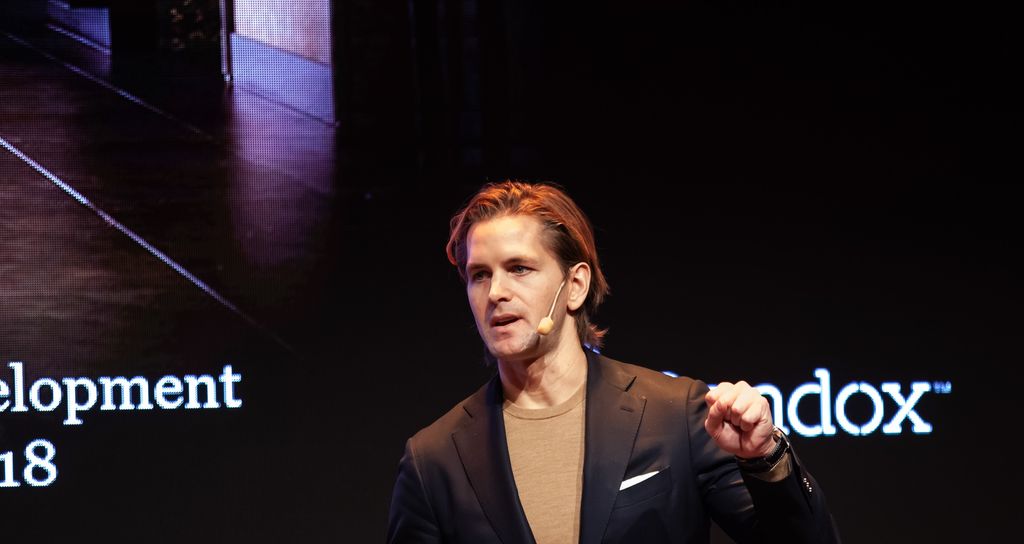 What do you think will be required in order to create value in the transaction market in the years ahead?
I think it will be "back to basics", which I see as positive. There will be a greater focus on the individual business case, actors must have sound hotel knowledge in order to create value, while at the same time for most actors financing will be harder to obtain and more expensive because of the high interest rates. There will be no more free lunches. In recent years value creation by the hotel
industry has been overshadowed by technical value creation in the financial sphere. I hope that this situation will be reversed in the coming years – that would be good for us.

What makes Pandox a good counterparty in a transaction?
As I see it, we're good because we're clear about what we want. We have also completed so many transactions through the years that most people know that we keep our word.

You've been working at Pandox for more than 10 years. How come you have stayed?
Wonderful colleagues both internally and externally. Daily challenges that constantly motivate you. Freedom around how things can be done. And of course, Pandox's corporate culture – the Pandox Spirit.

Why do you enjoy working on transactions?
Because no two days are the same, and the fact that you can't create lasting value without genuine teamwork.