From the CEO:
Back in the saddle
2022 was the year of the hotel market's historic comeback. The easing of pandemic restrictions in early spring started a recovery that was both faster and more vigorous than many could have imagined. For Pandox the positive development in the market translated into strong growth in both revenue and net operating income.
10 mars 2023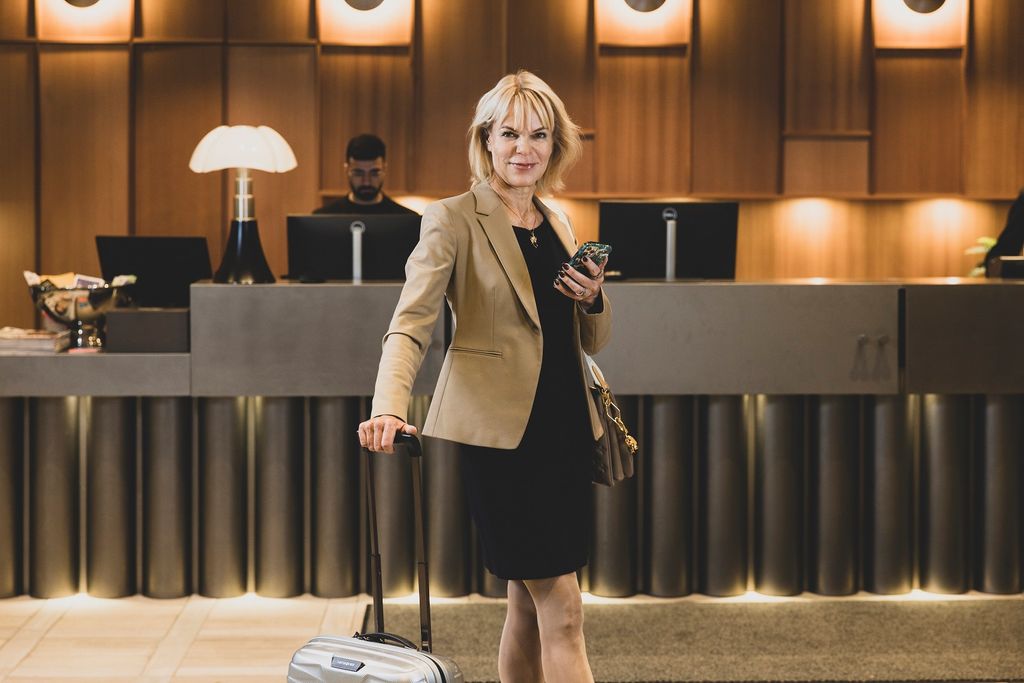 2022 began in a minor key but ended in a major one, in what may be described as a historic recovery for the hotel market. After more than two years of pandemic, with a difficult business climate for the hospitality industry, the hotel market went from strength to strength as the year progressed. The pent-up need to travel among private individuals and companies – to get together, go to conferences, see their favourite bands or accompany their children to a football tournament in another city – proved to be incredibly strong.
For us at Pandox it feels great not just to see our hotel properties full again and our tenants earning real money, but also to be proved right in our hypothesis that the pandemic had not taken away people's and companies' desire to travel and meet up.
The year got off to a tentative start...
The beginning of 2022 was very weak, with pandemic restrictions continuing to lie like a wet blanket over the hotel market throughout the world. In January we recorded occupancy in the Property Management business segment at a modest 27 percent. Things quickly began to turn around from February onwards, however, as countries successively took away their restrictions and allowed people to move about and travel freely. First out of the blocks were the UK, Denmark and Norway, closely followed by Sweden. These countries were immediately rewarded with rising occupancy rates at hotels. By the end of March occupancy rates in several regional markets in the Nordics and the UK were already well in line with 2019 levels. In countries that were more reticent to ease restrictions, such as Germany and Finland, the recovery took a little longer.
...but then picked up speed
The more the year progressed, the clearer it became that the recovery was here to stay. Cities with regional and domestic demand continued to perform well, while at the same time the big cities – which had been particularly hard hit during the pandemic – began to feel a breath of fresh air. As early as the second quarter, occupancy at our hotels had reached a good 65 percent or so, which along with strong upward movement in average room rates took RevPAR above 2019 levels in some markets. Such positive development in the hotel market resulted in a rapid increase in our revenue-based rental income in Property Management and our operating income in Operator Activities.
The third quarter was completely free of pandemic restrictions and became Pandox's strongest quarter ever, driven by both good demand and higher average room rates. The fourth quarter kept up this good trend, with continued stable demand and strong cash flows.
In 2022 Pandox's total revenue and total net operating income increased by 73 and 71 percent respectively compared with 2021.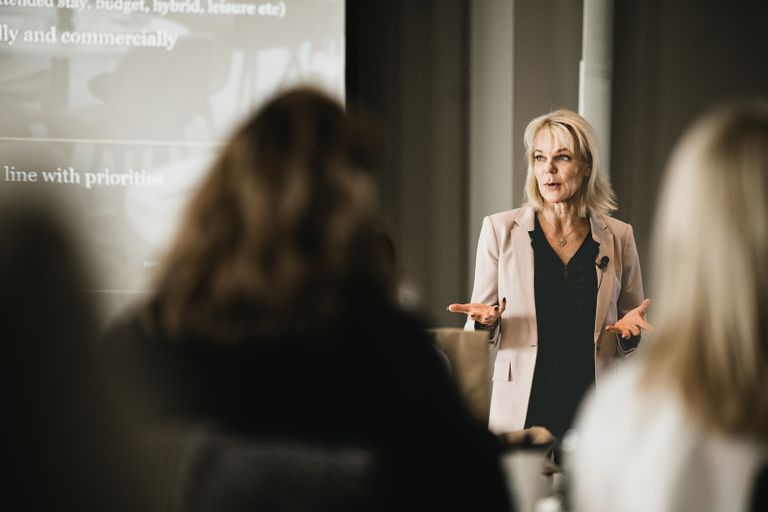 Sharper strategy enhances portfolio quality
Pandox's strategy is based on active ownership and long-term value creation in hotel properties. This also includes optimising the composition of the portfolio through both acquisitions and divestments. We are not averse to divesting hotel properties when the price is right and when we can reinvest the capital to increase profitability.
Supported by a stable balance sheet, strong cash flow and a well-proven toolbox for value- creating investments, we were able to act on transaction opportunities in 2022 despite operating in a more uncertain world of rising interest rates, inflation and a cooler financing climate.

During the year we acquired NH Brussels Louise in Belgium and DoubleTree by Hilton Bath in the UK. The hotel in Bath has 176 rooms and is fully funded. There is good potential to optimise operations and further grow market share. For NH Brussels Louise we communicated in the third quarter that we had signed a lease with the Norwegian operator Citybox Hotels. The lease is expected to take effect in the first half of 2024 when the hotel reopens after extensive renovation.
We have also divested three hotel properties: two smaller properties in Sweden and Finland, and the much larger InterContinental Montreal in Canada for MCAD 80. These divestments realise value and free up capital for continued profitable expansion in our main markets as well as securing our strong financial position.

In addition, we are continuing to invest around SEK 1 billion per year in our existing hotel property portfolio. These investments are mainly aimed at increasing cash flow and are expected to yield a return of 8–12 percent on the capital invested. We have countered the price increases for inputs and other items that were seen in 2022 with even greater discipline in our investment costings, to ensure that we have the right priorities and a good return.
In addition, we are continuing to invest around SEK 1 billion per year in our existing hotel property portfolio. These investments are mainly aimed at increasing cash flow and are expected to yield a return of 8–12 percent on the capital invested. We have countered the price increases for inputs and other items that were seen in 2022 with even greater discipline in our investment costings, to ensure that we have the right priorities and a good return.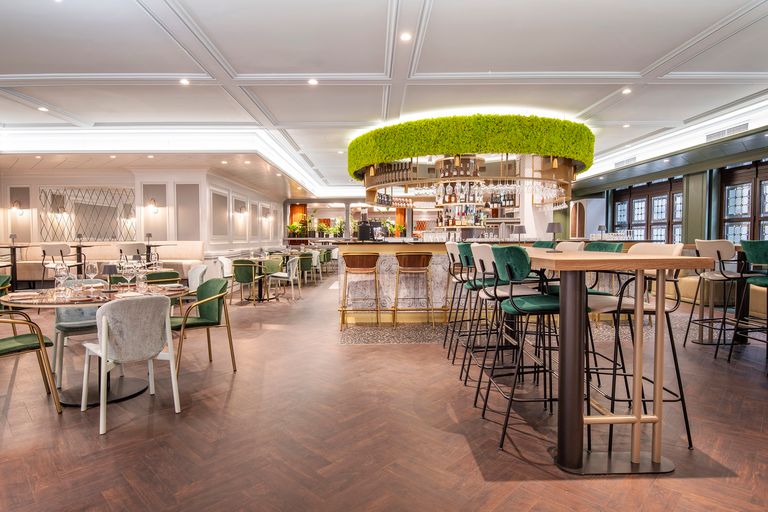 Stable starting point in a changed financing market
After many years of low interest rates, during the year we experienced a shift in climate with ever higher interest rates as a result of the high inflation. In the short term the inflation has benefitted Pandox, since a large part of our revenue is variable. Higher room rates in particular have offered protection from both increased costs and higher interest rates.
Pandox has two sources of financing: the Company's equity and bank loans secured by underlying properties. Our financing model is based on long-term relationships with banks and shareholders, as it has been since the Company was formed in 1995. During the year Pandox expanded its pool of lenders from 11 to 13 by bringing in Swedbank and AMF Tjänstepension AB as further lenders, which is a sign of strength for Pandox as a company.
In 2022 we were keen to maintain a strong financial position. At the end of the year we had a loan-to-value ratio of 46.7 percent, while cash and cash equivalents plus unutilised credit facilitates amounted to a good MSEK 4,489.
Raising our ambitions within sustainability
Pandox's most important contribution to more sustainable development lies in creating resourceefficient properties and enabling operation that reduces their environmental and climate footprint. This year significant steps were taken to integrate the area of sustainability fully into the business. In submitting our climate targets to the Science Based Targets initiative (SBTi) we have clearly staked out an ambitious course for Pandox. It includes phasing out natural gas, improving energy efficiency, reuse and increasing purchases of sustainable materials. We have also restructured our diversity and inclusion efforts, formulating a strong vision for the future in a joint initiative between myself and key players in the organisation. Having strong, committed employees is critical for Pandox's continued development and progress. During the year we also submitted our fourth Communication on Progress to the UN Global Compact as evidence that we are supporting its Ten Principles, which guide our sustainability efforts. Proof that we are on the right track is provided by our far-reaching discussions with banks on sustainability-linked loans.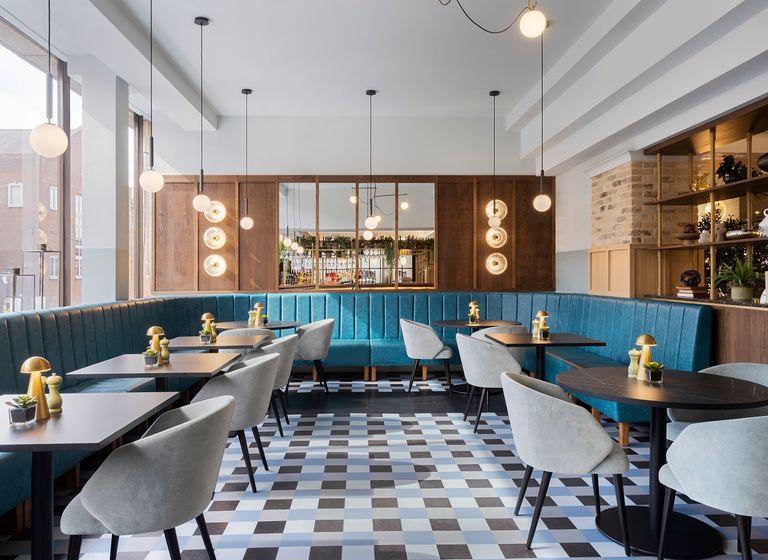 People in the spotlight at Pandox's Hotel Market Day
One of the greatest challenges facing the hotel sector since the pandemic is recruiting staff for the hotels. Many people left this part of the service sector during the pandemic and have now found other jobs. Although the situation gradually improved during the year, the staffing issue is high on the agenda of most hotel operators. The requirements made of hotels as an employer have increased.

This was the background to our Hotel Market Day, which this year took as its theme "The future of work and what it means for hotels". With the help of various experts
we discussed what a changed view of work means for hotels as products and workplaces. It was a very interesting day filled with inspiration and new insights that I will take with me into 2023, and I really would recommend reading the report of the day that can be found on Pandox's website.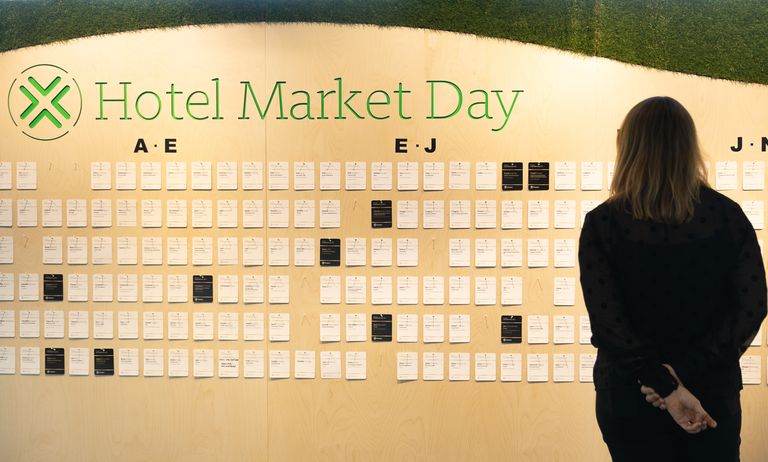 Ready for 2023
In these comments last year I wrote that people would travel again as soon as this was possible and restrictions allowed it. It is extremely pleasing to note that this was correct. I also wrote that here at Pandox we are incurable optimists – and I stand by that, even though life is clouded by new uncertainties with a possible recession around the corner. It is our belief that people will prioritise travel and meeting up, both at work and in their private lives. We travel in our private lives because it is part of our lifestyle, and we travel for work because in the long run it is the best way to drive business forward profitably and with quality.
With a strong balance sheet, a well-diversified portfolio of hotel properties with pre-dominantly domestic and regional demand, strong operators and partners, a balanced
business model and a unique corporate culture we are ready for whatever comes our way.
I would like to take this opportunity to thank our shareholders, lenders, business partners, hotel guests, employees and our corporate dogs – our Pandogs – for a year when we were able to report (longed-for) growth in revenue and profits again after the challenging years of the pandemic.
Thank you for the trust you have placed in us!
Stockholm, March 2023
Liia Nõu