Hotel Market Day 2018
Pandox Hotel Market Day 2018 was held on Tuesday November 20, 13:00 CET at Hilton Stockholm Slussen
Urbanisation and the hotel sector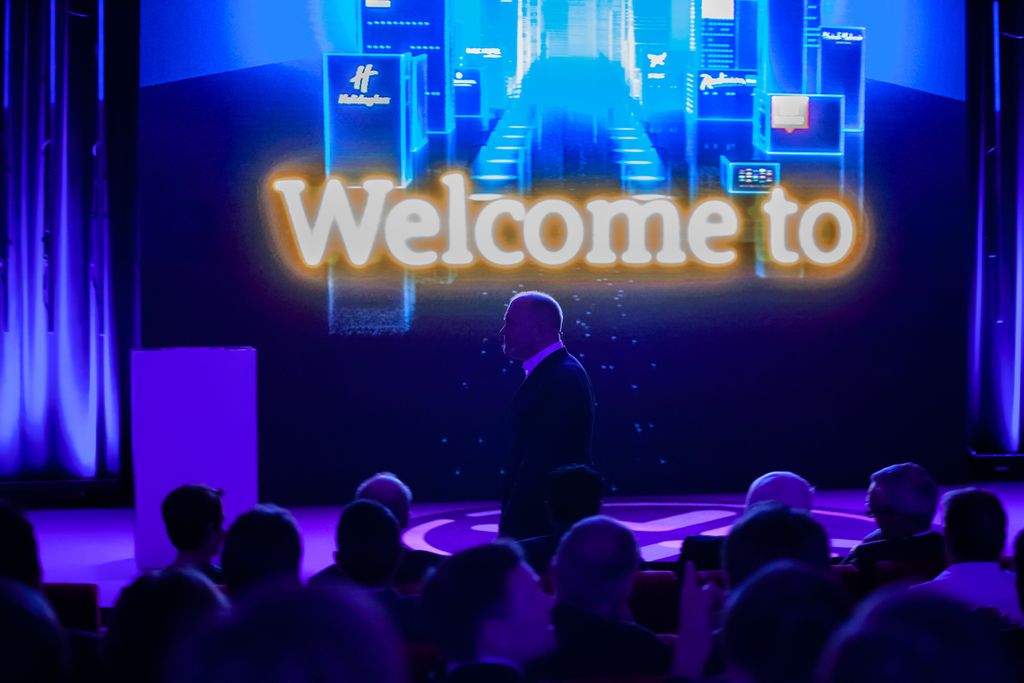 Today, a new form of urbanisation is happening in the world. The number of big cities are growing and they are growing in size too. Having been primarily connection points for logistics (often by the ports) and manufacturing, they have evolved into dynamic meeting places accounting for a major share of innovation of new technologies and business models. The vibrant social structure is feeding this change. Furthermore, the dynamics of the world economy is to a large extent founded on the interplay between networks of companies and individuals in which large cities form part.
Big cities are powerful hubs in a world of increasing travel where people go to experience the atmosphere and the enjoy the vast commercial and cultural offering.
The growth of big cities has created several problems. Real estate prices and cost of living have increased and made it expensive for many individuals and families to live in a large city. In some parts of the world poor people are facing an economically and socially vulnerable life when moving from rural areas to large cities.
As big cities have developed as tourist destinations, the pressures on the local infrastructure and the urban environment have increased, often at the inconvenience of both locals and visitors.
For regional and smaller cities, the situation is more mixed. There are many cities that are economically dynamic and of interest to all types of travellers. But there are also stagnant cities. How the patterns look is an important ingredient in understanding the urban landscape.
For the hotel sector, it is important to understand the urban dynamics as it lays the foundation for the sector's growth. Knowledge of the value development of hotel assets and the profitability of concepts and hotel types in different types of cities are other important issues.
These are the talking points of the Pandox Hotel Market Day 2018.
Warm welcome!
PROGRAM
Pandox Hotel Market Day
20th November 2018 at
Hilton Stockholm Slussen.

13.00 – 13.05
Welcome
Christian Ringnes, Chairman Pandox
Bengt Brodin, Moderator
13.05 – 13.50
Pandox Developments
Anders Nissen, CEO Pandox
13.50 – 14.35
European Cities: Winning in an Age of Disruption
Leo Johnson Partner, Disruption Lead, PwC UK
14.35 – 15.05
15.05 – 15.45
Exploring City Pathways: The European Hospitality Landscape
Jeremy Kelly, Director Global Research Programmes, JLL
15.45 – 16.15
City Categories in Pandox Business Development
Jacob Rasin, Director of Business Development, Pandox
16.15 – 16.25
16.25 – 17.00
A Multi Stakeholder Approach to Destination Development: The Amsterdam Case
Nico Mulder, Marketing Strategist, Amsterdam Marketing
17.00 – 17.40
Hotel Brands: City Strategies
Andreas Scriven, Lead Partner Hospitality & Leisure, Deloitte LLP
17.40 – 17.55
Summary & Conclusions: How to Act?
Leo Johnson, Andreas Scriven, Bengt Brodin
17.55 – 18.15
Market Trends and Outlook
Anders Nissen
18.15
Networking and casual dinner