An attractive workplace
Motivated and talented employees are the key to success. Pandox makes every effort to be one of the most attractive employers in the industry.
Zero tolerance for discrimination and harassment
In the Code of Conduct for employees there are established guidelines for how Pandox's employees are to behave at the workplace. Motivated and talented employees are critical to the Company's success. In order to be one of the most attractive employers in the industry, Pandox offers a dynamic but also secure working environment that encourages develop-ment and does not tolerate discrimination or harassment. No incidents of discrimination were reported in 2019. It is important to the Company that all employees have a strong moral compass, take initiatives and are independent. This is because Pandox is a lean organisation filled with a spirit of entrepreneurship where everyone helps out.
Satisfied employees
In 2019 a single survey was introduced for all hotel employees with the aim of measuring employee satisfaction within Operator activities. The short-term goal is employee satisfaction of 80 percent. The 2019 result was 80 percent.
In Operator Activities the turnover of hotel employees was 22 percent. Employee turnover in Property Management was 2 percent, which is lower than the average for property companies.
Diverse and inclusive workplace
The hotel industry is characterised by diversity – both in terms of nationality and age groups. There is a general lack of women in senior positions. In 2019 Pandox decided that both men and women should be represented in the recruitment process for senior positions. Of the two new general managers recruited in 2019, one was a woman and one was a man. The total percentage of female general managers at the end of 2019 was 14 percent (7).
Career development
Offering personal development is crucial in order for Pandox to be an attractive employer. The Company's ambition is to offer all employees
training
career opportunities
career planning
A total of 66 percent of employees attended a career development review in 2019.
Health & safety at the workplace – and work-life balance
All employees are to have a healthy, safe and secure work environment. Risk assessments are carried out on a regular basis. Risks identified are usually associated with building sites and physical risks at hotels, such as the risk of fire. All employees receive annual training, information and instructions in occupational health and safety. Pandox aims to ensure that employees have a good work-life balance and believes that physical activity promotes well-being and improved performance.
Pandox Movement
One important initiative that combines work and pleasure is Pandox Movement, where employees get together to take part in various sports and other physical activities. Employees are encouraged to challenge themselves and set ambitious goals such as taking part in various races such as "Spring för Livet" (Run for your Life).
Innovative leadership programme at Hotel Hubert
Every six months we choose a new hotel manager for Hotel Hubert based on employee candidates nominated by the hotel managers within the Operator Activities business segment. The purpose of this leadership programme is to provide employees with career development opportunities within the Company.
The emphasis is on women and employees in positions that do not normally apply for this type of job. This programme has been under way since the hotel opened in September 2018. As of 31 December 2019 the hotel had had three different hotel managers.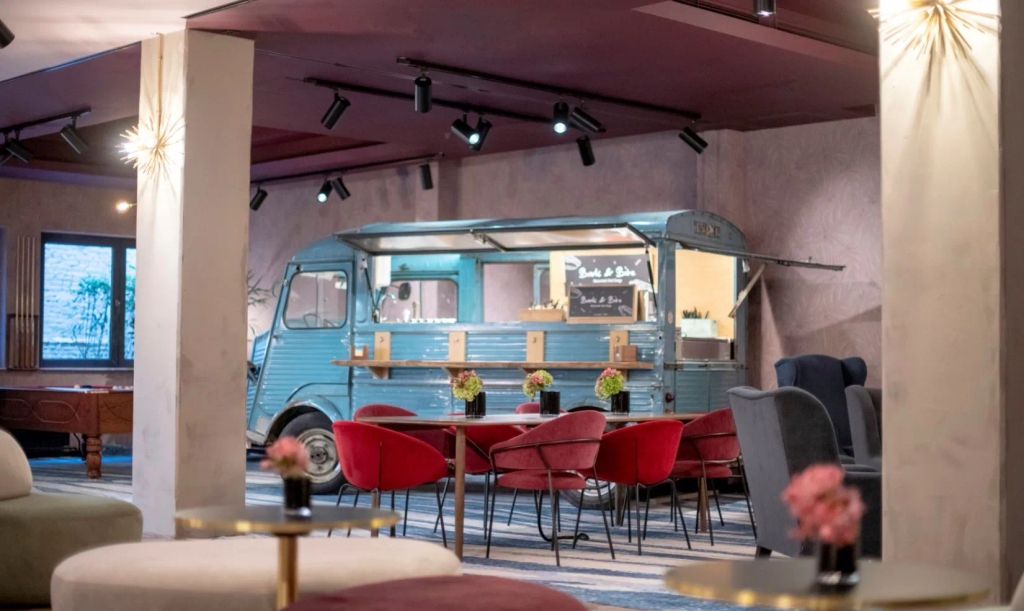 Percentage of women on the board of directors
33 percent
in 2019
Employee satisfaction
80 percent
in 2019
Employee turnover in Property management
2 percent
in 2019